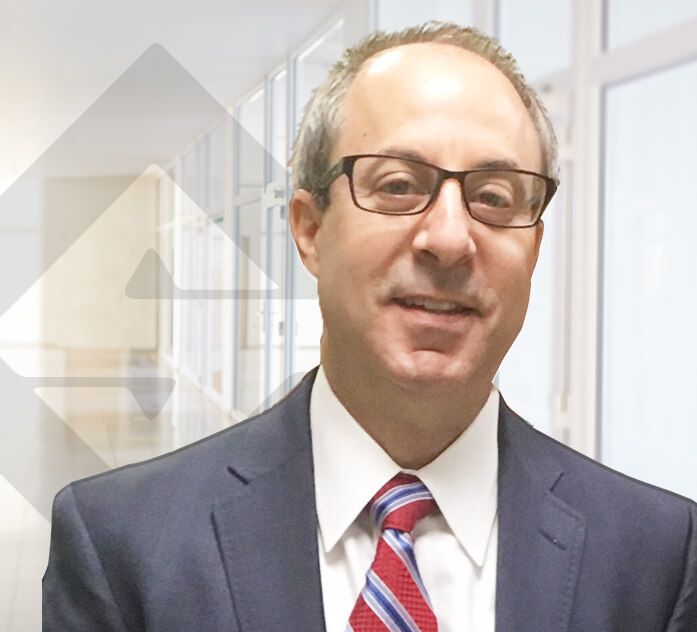 Meet Attorney Chip Siegel
Las Vegas Criminal Defense Attorney Profile
Attorney Chip Siegel has worked hard since his days in law school to be where he is now: a private practice attorney who can offer clients with affordable, aggressive, and reliable legal defense when they need it most. Chip's practice hails from his firm belief that each and every one of the individuals that he serves are truly entitled to respectful treatment and dignified representation.
As such, he has taken care to ensure that his fees are affordable, his experience his worthwhile and his attention is not scattered among too many clients at one time. It takes only one look at the attorney's impressive list of past case results to see that his efforts have not been in vain.
Experience & Education
In 1991, Attorney Chip Siegel graduated from Vanderbilt Law School and quickly began his career at the Clark County District Attorney's Office. Now, he has more than 25 years of professional experience working in the field of criminal defense law, and he frequently puts that experience to use when defending the clients he represents in Las Vegas.
As one of the very first prosecutors to recognize and forge the way for using computer illustrations to enhance the communication of juries, Chip's legal recognition in the field has earned him longstanding notoriety among professional peers and past clients alike.
It was during his work as a Deputy District Attorney that Chip attributes much of the skills and knowledge on which he frequently calls upon in his current practice. Entrusted with the responsibilities of teaching and personally working with local law enforcement agencies in his area, Chip quickly picked up on insights of how the system works that he still uses today to help better the defense strategies he builds for the clients he represents in Las Vegas and areas throughout the state of Nevada. To this day, the attorney calls upon his specially formed relationships with state and local law enforcement officers as he works to defend the clients he represents both in and out of the courtroom.
---
Contact Chip today to get started with your free case consultation.
---
Just Some of Chip Siegel's Accolades
From 2005 to 2006, Attorney Chip Siegel was elected as President of the Nevada Attorneys for Criminal Justice, a statewide organization that was specially established for criminal defense attorneys in Nevada. Chip currently sits on the Nevada Attorney Discipline Board for the state and he has also been asked on multiple occasions to provide mentorship to other attorney practices in the state.
The hard work and dedication that Chip has pursued throughout his legal career have been recognized by the State Bar, which awarded the attorney for his Outstanding Service in 2006 and continues to ask him to monitor other law firms in the field of criminal defense in Nevada. On numerous occasions, Chip has been called upon to act as a mentor to new attorneys who are looking to be court appointed at the local federal level. Chip is a leader in the legal community and regularly teaches Continuing Legal Education (CLE) to the Nevada Criminal Defense Board.
A Reputation of Success
When you are looking for a defense lawyer in whom you can trust for reliable and proven methods of representation, you need look no further than the Law Office of Chip Siegel. Here you will find an attorney whose knowledge and skill have earned him quite a reputation. Local television stations, newspapers, and cable programs have all utilized the attorney's knowledge in the field to enhance the content of their programs and publications, and Chip has frequently been referenced in legal media programs throughout the state.
Commitment to His Clients
Chip's #1 priority is client satisfaction. That is why he provides the personal attention each client needs and deserves because Chip understands how facing criminal charges can make life extremely difficult, especially if it is a client's first time dealing with the Nevada criminal justice system. Chip will listen to his clients' stories, figure out their available legal options, and help them avoid serious criminal penalties at an affordable rate.
At Chip's firm, you will not only benefit from his educational background and professional experience. In addition, you will be treated with respect and a level of commitment unrivaled by many other practicing lawyers in the field. Do not hesitate to contact a Las Vegas criminal defense lawyer from the firm today.